Welcome to the quirky world of Jess Was Here!
This place is all about colour, cuteness and a bit of awkwardness.

Apparel, stickers, pins and much more.
Everything you'll need to jazz up your day, by the side of lots of raccoons, frogs and grumpy cats.
Have fun looking around!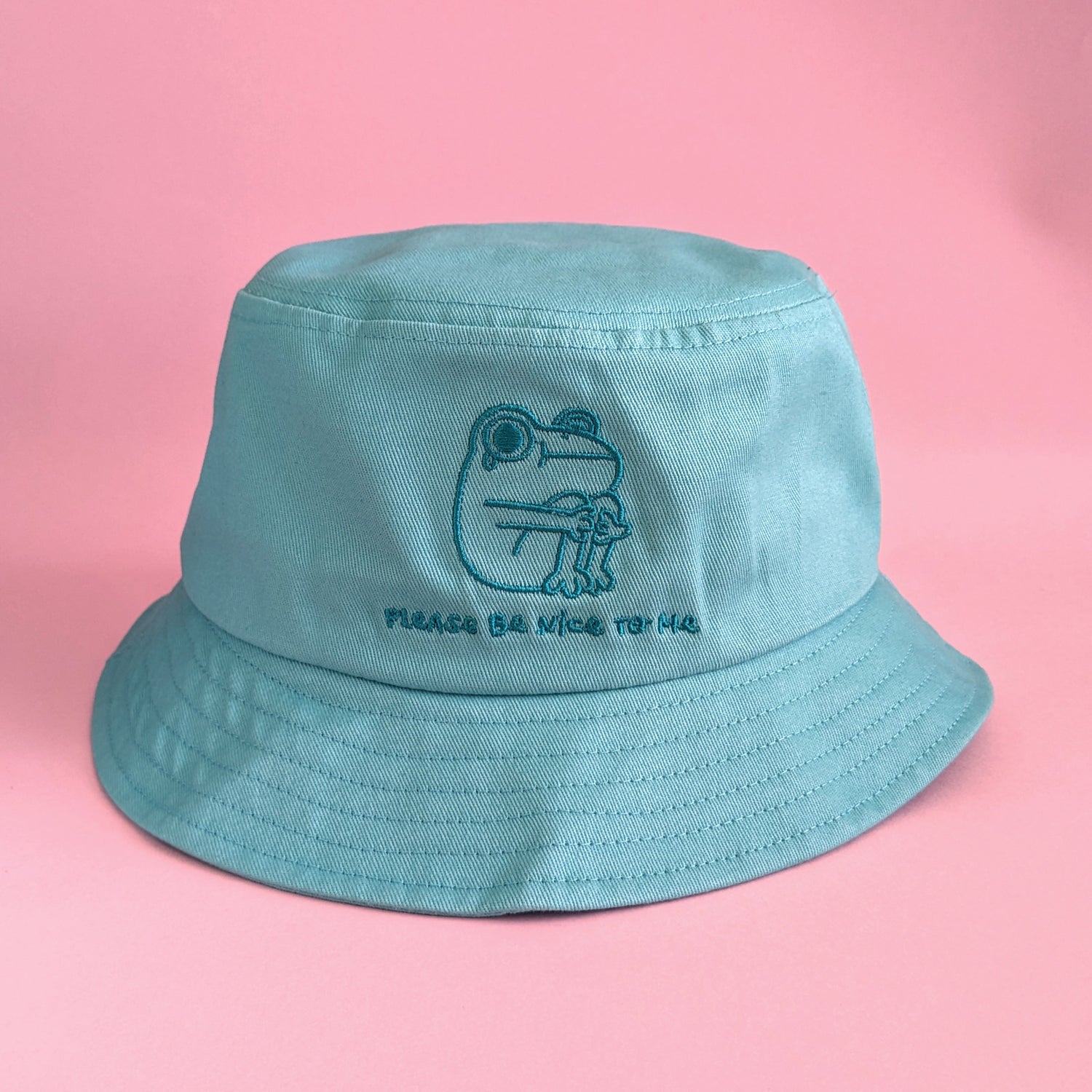 Please Be Nice to Me
We love bucket hats and we made one that is right for you. Because your head deserves kindness.
Available in two different shades of green.
Yeah, one wasn't enough.
GIVE A LOOK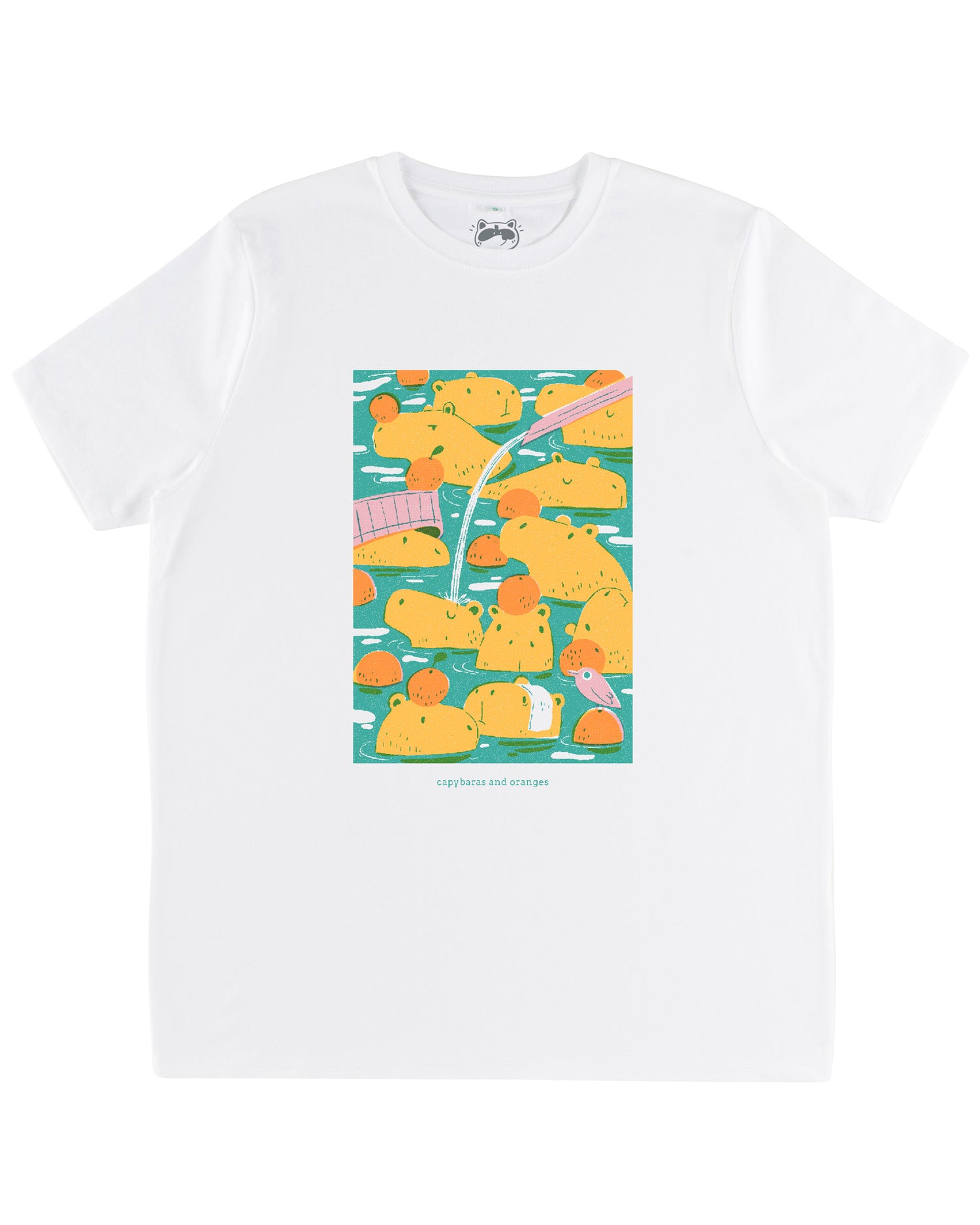 CAPYBARAS AND ORANGES
In order to grow our offering and make time to create new art, we've teamed up with an eco-conscious print studio based in the UK!

Get chilled with these capybaras.
It's a three-colour screenprint with a riso effect. Isn't that neat?
READY FOR ALL THE GOOD VIBES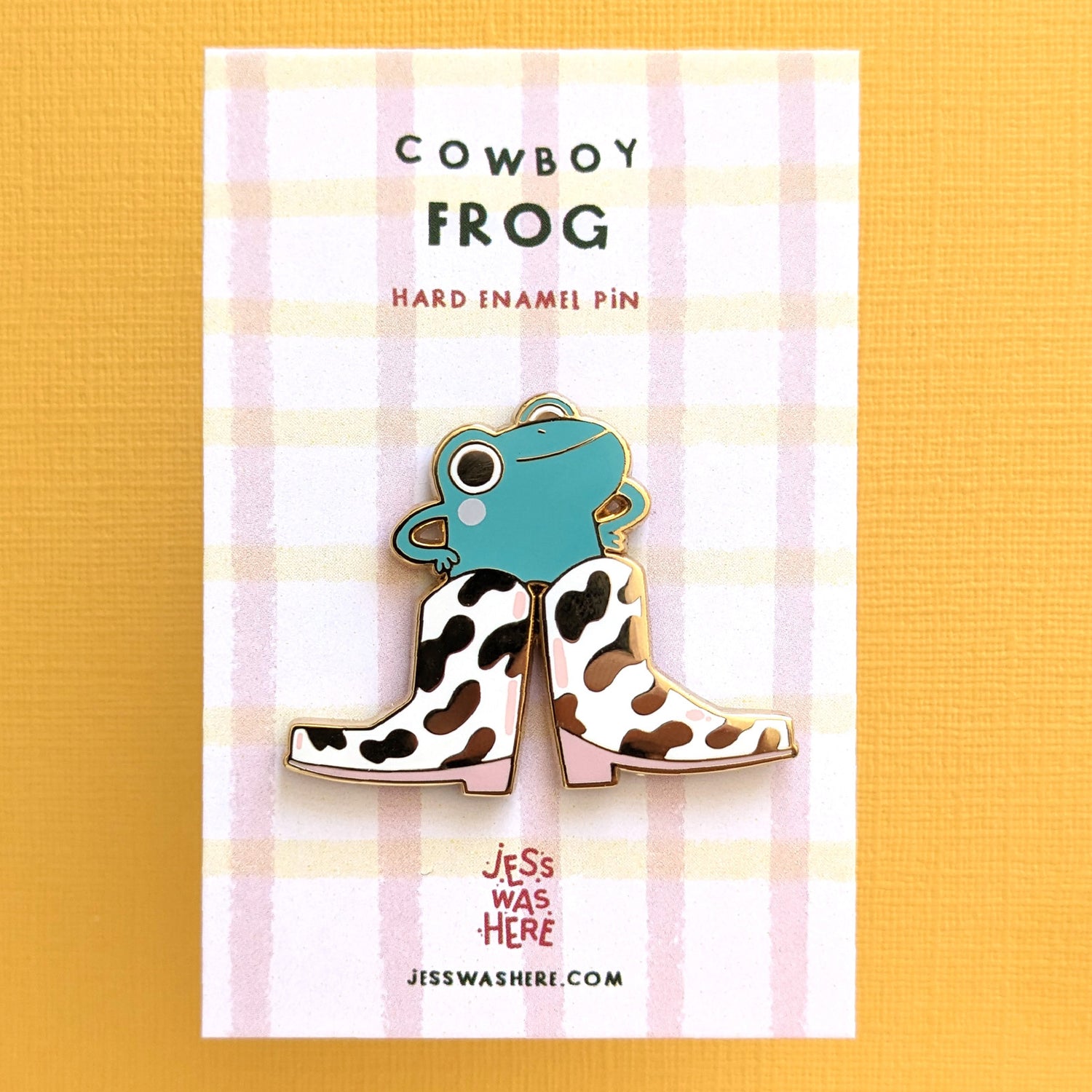 THE PROUDEST COWBOY
We've added new enamel pins to our collection.

Let us introduce Cowboy Frog!
Available also as a keychain, patch and sticker. This frog is a super star.
YEEHAW!